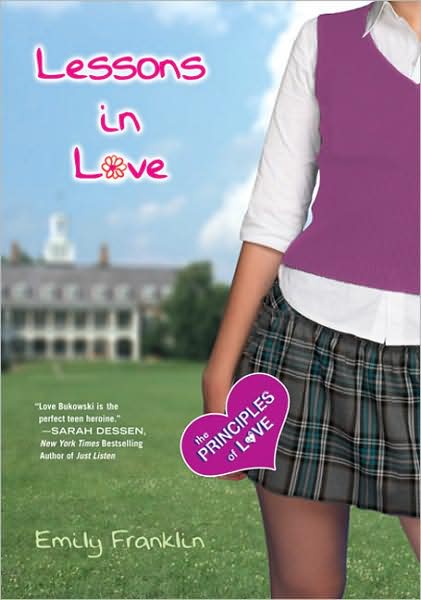 It's Love's senior year at Hadley Hall, and she's stuck sharing a dorm with the evil Lindsay Parrish, who's imposing way too many rules during her reign as head monitor.

On top of that, her handsome boyfriend, Charlie, has gone back to Harvard, and her ex, Jacob, still insists on giving her the cold shoulder.
On the bright side, Love's mom is offering her the chance to work for an indie music label in New York City. Suddenly, Love's future's looking bright again. Until, that is, the newspaper publishes a photo of Charlie on the gala circuit- with another girl. Obviously it's time for some lessons in love...
Ah Love. She's my favorite female character at the moment. But I am very sad to say I found this book a bit repetitive. Love's Issues are the same in my opinion. This made the book a little boring and monotonous for me. I guess in a sad kind of morbid, depressing way it okay. This way when the series ends I won't be sad. I need some cheering up now.