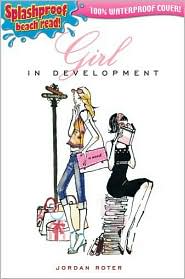 Samantha Rose isn't happy about her summer plans. Her uncle, a well know entertainment lawyer, has secured her an internship at Authentic Pictures, a movie production company ran by one of her uncle's clients. Sam has always liked movies but being in sunny LA surrounded by the type of people she went to high school with and loathed, makes her wish that her parents had said "No" to the trip. But they didn't and she's stuck spending the summer with her cousin Kate who, when the last time they saw each other, made Sam's visit hell.
Kate Rose has always been the Alpha at her high school. But when she returns home from her first year of college nursing a broken heart from a horrible breakup, hoping to find comfort in her Alpha status, she gets a whopping dose of reality check. Everyone she knows has moved on from the days of high school bliss and are beginning to find their niche in the world. Kate realizes that she doesn't have a "Thing" and with the arrival of her perfect East coast cousin looming over head, she feels even more dejected and un-fabulous than usual.
Girl In Development was really good read. Again it was a bit reminiscent of the A-List Series by Zoey Dean. However, it seemed a bit more serious. The plot on the other hand was a a tiny bit surprising. I didn't expect the girls' relationship to grow as fast as it did and that made for a pretty good page turner. Jordan Roter did a great job portraying Hollywood in a different light. I wonder what she has in store for readers next?