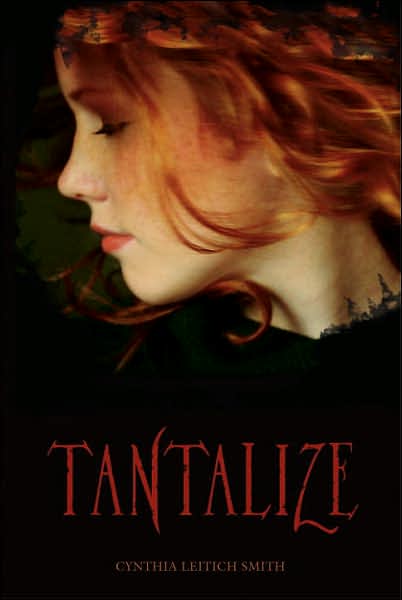 Are you predator or prey?

CLASSIFIED ADS:
RESTAURANTS
SANGUINI'S:
A VERY RARE RESTAURANT IS HIRING A CHEF DE CUISINE. DINNERS ONLY.
APPLY IN PERSON BETWEEN 2:00 AND 4:00 PM.


Quincie Morris has never felt more alone. Her parents are dead, and her hybrid-werewolf first love is threatening to embark on a rite of passage that will separate them forever. Then, as she and her uncle are about to unveil their hot vampire-themed restaurant, a brutal murder leaves them scrambling for a chef.

Can Quincie transform their new hire into a culinary Dark Lord before opening night? Can he wow the crowd in his fake fangs, cheap cape, and red contact lenses — or is there more to this earnest face than meets the eye? As human and preternatural forces clash, a deadly love triangle forms, and the line between predator and prey begins to blur. Who's playing whom? And how long can Quincie play along before she loses everything?

When I first read the synopsis for Tantalize I instantly thought; "Twilight rip off". Extremely harsh, I know, But what was I to think when I read the words: "werewolf best friend", "prey", and "Vampire themed"; in the same synopsis. So naturally my curiosity got the better of me and I just had to know what was so different about this book. Well, for starters, this book is much more darker than most other books. My heart went out to Quincie who has had more betrayals than most anyone I know, and that alone made me like the book a bit. However, I felt as if something was missing from this story. Something more could've been one to.... I don't know.... spice it up a bit. I found myself wanting to skip to the more interesting parts most of the time. And when It ended I didn't have that thrill I usually do after reading a book.