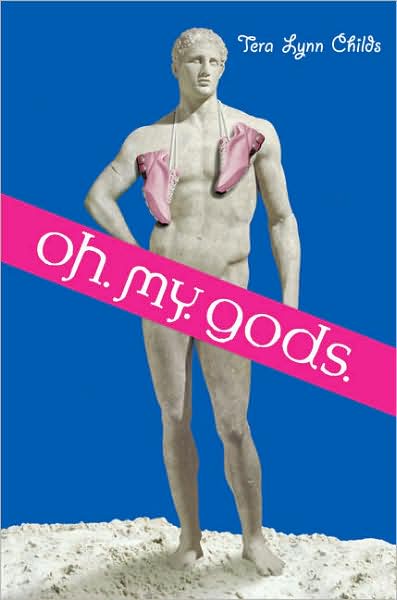 A modern girl's comedic odyssey in a school filled with the descendants of Greek gods.
When Phoebe's mom returns from Greece with a new husband and moves them to an island in the Aegean, Phoebe's plans for her senior year and track season are ancient history. Now she must attend the uberexclusive academy, where admission depends on pedigree, namely, ancestry from Zeus, Hera, and other Greek gods. That's right, they're real, not myth, and their teen descendants are like the classical heroes—supersmart and superbeautiful with a few superpowers. And now they're on her track team! Armed only with her Nikes and the will to win, Phoebe races to find her place among the gods.
I have been in love with mythology ever since I was ten (or so) years old. I was infatuated with the Greek Mythology more than others. So much so that when the teacher'd asked, "Who was the God and Goddess of love?", while everyone else was screaming, "Venus and Cupid", I was screaming "Aphrodite and Eros", because those were the true gods of love. Ever since then I've been into anything with a hint of Greek Mythology. So that was the appeal of this book. Even though it was really cute and funny it was
really
predictable-- too obvious. So instead of focusing on where the plot was headed I was focusing on things like; the possibility of in breeding. Don't ask! I really do not want to explain. But if you read the book you'd probably get it. Summing it all up cute story but too predictable. Three stars!!