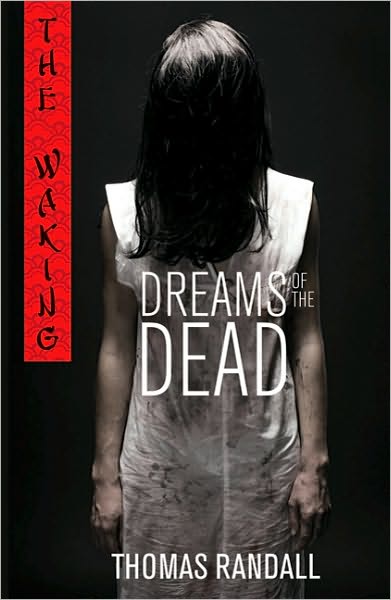 Kara's afraid to go to sleep—until the nightmares come when she's awake....
Sixteen-year-old Kara Foster is an outsider in Japan, but is doing her best to fit at the private school where her father is teaching English for the year. Fortunately she's befriended by Sakura, a fellow outsider struggling to make sense of her sister's unsolved murder some months ago.
No one seems to care about the beautiful girl who was so brutally murdered, and the other students go on as if nothing has happened. Unfortunately, the calm doesn't last for long. Kara begins to have nightmares, and soon other students in the school turn up dead, viciously attacked by someone . . . or something.
Is Sakura getting back at those she thinks are responsible for her sister's death? Or has her dead sister come back to take revenge for herself?
I have to confess. I didn't find this isn't that scary not like The Last Apprentice (The Spook's Apprentice to the UK/Europe readers); I realized this after reading Dreams of the Dead I was so into the mystery of the story to realized I wasn't scared. However, this book is a definite favorite of mine. Kara is a delightful character to read about. The only thing I believe is a definite negative of this story is that Kara is a Mary Sue. For those of you who aren't familiar with the term; a Mary sue is a female character of any story that has not flaws all she has is good character traits and always means well. I've been coming across the term a lot this past month and I've been hyper aware of them. As for the way this character discovery has affected my view on the story; it hasn't in either way. Kara herself gave the reason why. In some part of the story she mentions how different her approach to the situations in her life is based on what she would have done if back home in the U.S. I have to say that my reasoning is similar. I've read books where character growth is noticeable by the end of the book. Since this is a series I tend to be a little more lenient and wait for character growth in the rest of the series which is what I plan to do for The Waking.

This is my pick for the first ever Halloween Giveaway.

One lucky person will be winning a free copy of The Waking: Dreams of the Dead.

The rules are simple:

Post your name and email address in either the Comments or Cbox areas on this blog.

Entries are accepted the second this post is published until FRIDAY 29TH OCTOBER @ 12:01AM EST (Eastern Standard Time)

The winner will be picked randomly.

Good luck to everyone.