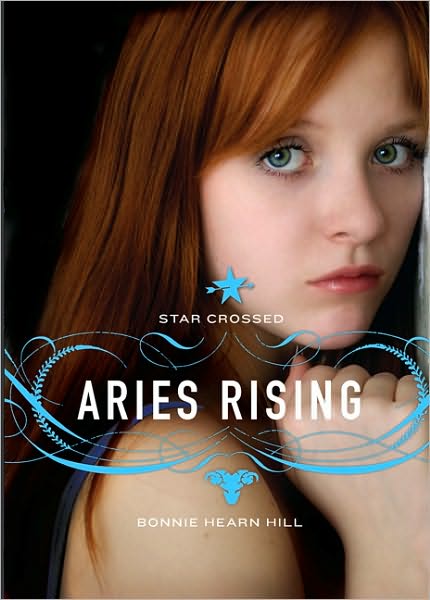 Aquarius Logan McRae is a high school sophomore in Terra Bella Beach, CA and has been working all semester to impress her teachers in order to get into the summer writing camp she desperately wants to attend. But when this ordinary girl finds an extraordinary book, Fearless Astrology, her life is changed forever. Applying what she's learned about the zodiac, she lands her own column in the school paper and a date with the hottest guy in school
But when Logan threatens to catch the members of a secret society called The Gears, who have been vandalizing school property by reading the stars, she quickly learns that she is in over her head. Will Logan be able to catch The Gears, save her love life, keep her newspaper column, and get into the writing camp of her dreams all through the use of astrology?
I've always been interested astrology (even though I love numerology more) and I absolutely love mysteries; so it was kind of a treat to find a new series about a girl who uses astrology to solve mysteries. I have to say I enjoyed getting to know Logan. She's the type of girl I see myself liking if she were in this reality. I liked how Bonnie Hearn Hill teaches readers (through Logan) how exactly astrology works. For me it was understanding that even though I'm a Leo I tend to feel like a Cancer.
The book isn't just about learning astrology. It's also about how Logan learns about herself; using her positive traits to become more assertive and also learning to overcome the not-so-great part of herself. All this and more makes this a coming of age book where you'd actually see character growth by the end of the first book of the series.