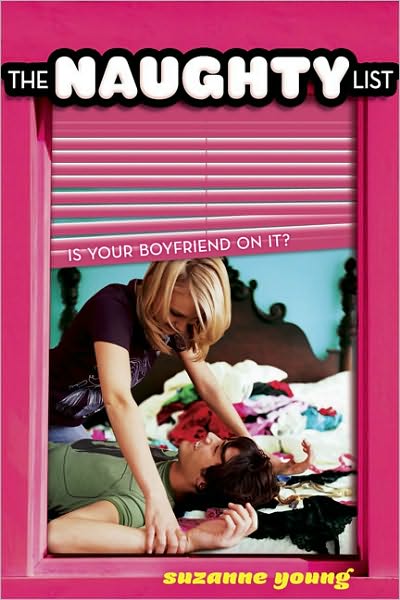 As if being a purrfect cheerleader isn't enough responsibility! Tessa Crimson's the sweet and spunky leader of the SOS (Society of Smitten Kittens), a cheer squad—turned—spy society dedicated to bringing dastardly boyfriends to justice, one cheater at a time. Boyfriend-busting wouldn't be so bad . . . except that so far, every suspect on the Naughty List has been proven 100% guilty!
When Tessa's own boyfriend shows up on the List, she turns her sleuthing skills on him. Is Aiden just as naughty as all the rest, or will Tessa's sneaky ways end in catastrophe?
The Naughty List. Is your boyfriend on it?
The Naughty List was actually a fun read. What attracted me to this story was the parallel plot to Jennifer Lynne Barnes' The Squad series where the cheerleaders also have a double life.
The story started out very awkward at first because Tessa --the main character, was always so peppy, and happy-happy so much so that her bubbly-ness well, bubbled over into the way she talks. Instead of using the mainstream cuss and swear words (come on don't play coy you know what they are). Tessa prefers phrases like: "Holy cannoli ",
and "strawberry milkshake". It's all sweet and refreshing, but when you've grown accustom to reading YA books where they are cuss/swear words frequenting every page it's weird not to see it.
However, there is a reason that Tessa acts (and talks) the way she does. And it makes her story a bit sadder than it is. Now throw in your typical snarky teen girl and her lovestruck older brother and you get 240 pages full o' drama. Voila!! Fun Read!
Anyways, I'm blabbling. The Naughty List is a really good read if you love books about cheerleaders, spies, and/or double lives (I know I do); this is the series for you.