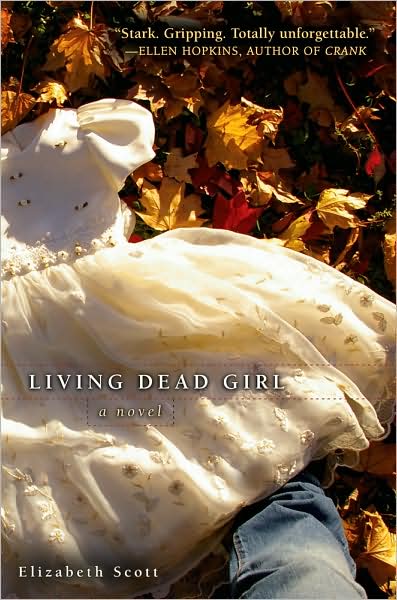 Once upon a time, I was a little girl who disappeared.
Once upon a time, my name was not Alice.
Once upon a time, I didn't know how lucky I was.

When Alice was ten, Ray took her away from her family, her friends - her life. She learned to give up all power, to endure pain. She waited for the nightmare to be over.
Now Alice is fifteen and Ray still has her, but he speaks more and more of her death. He does not know it is what she longs for. She does not know he has something more terrifying than death in mind for her.
This is Alice's story. It is one you have never heard, and one you will never, ever forget.
In the past I've tried reading Elizabeth Scott's books but could never get past the first few chapters. But this story had me captivated from beginning to end. I'm not one for excessively sad stories about abuse [of any kind] but this story left a lasting impression not only on me but on the friends and family i've loaned this book out to.
I liked Elizabeth Scott's inside look at what living with your kidnapper and abuser would be like. As for the characters: Ray was everything i imagined a violent pedophile would be; and Alice she wasn't just your typical Grade A+ victim. She didn't choose to be the martyr. And that didn't make me love or hate her. It made her...human.
So Ms. Scott, awesome book. I'm hoping that I'll love any book you've written after this one, as much as I loved
A Living Dead Girl
.