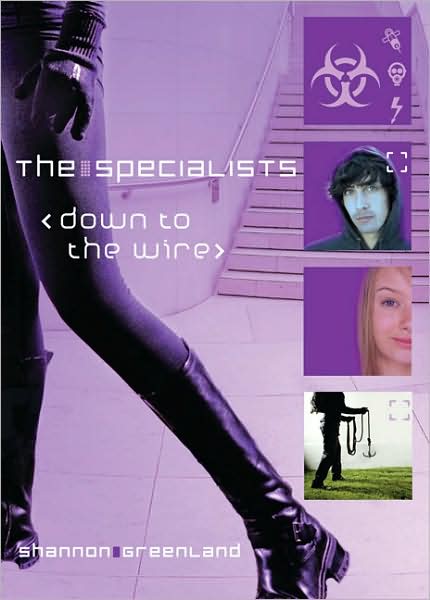 GiGi is back, this time teaming up with electronics specialist Frankie, aka Wirenut, for their next mission. Wirenut has an uncanny knack for breaking into the highest-level security systems that stump even the experts. Which is precisely why he was recruited by the Specialists. So when wealthy entrepreneur Octavias Zorba hires the Specialists to recover a stolen neurotoxin, the head of the Specialists is sure that Wirenut is perfect for the job. But there's a catch.

The computer-coded hints that will lead to the neurotoxin are hidden in a few precious artifacts. And when these hints are found, there is limited time to get them decoded or they will disappear forever. But as GiGi and Wirenut begin their mission, they suddenly find themselves on a fast-paced hunt for the criminal, with time quickly running out….
I am absolutely in love with my library right now. Certain books are becoming really scarce at my local bookstores and frankly I'm getting really annoyed. It's the situation with this series; it is non existant in my area but not in other counties. Getting to the point. I really enjoyed reading the first book in this series: Model Spy, so I was eagerly waiting to inhale GiGi's next adventure. Down the Wire was just as fun as the first book and a bit darker. It was sad to see them get double crossed in that way. I really liked how Shannon G. is laying out theseries, introducing us to each of GiGi's teammates by writing a book that allows us to get to know them better. Model Spy was GiGi's intro and Down the Wire was Frankie's. I'm really enjoyed reading this book and I can't wait to read the others.