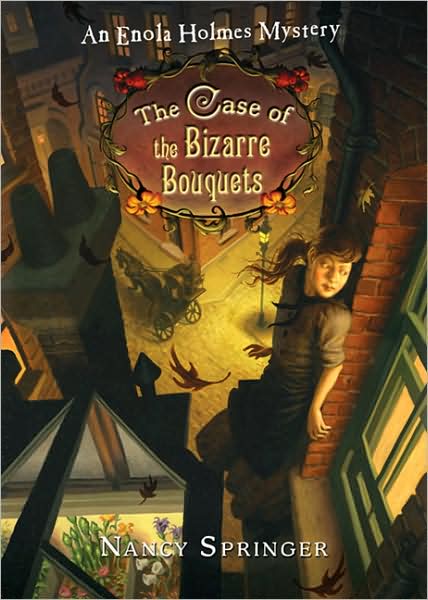 Everyone knows Dr. Watson is Sherlock Holmes' right-hand man-so when he goes missing, it's a shock. Even Sherlock hasn't, well, the slightest clue as to where he could be. Enola is intrigued, but weary; she's still hiding from her older brothers-and getting involved could be disastrous.
But when a bizarre bouquet shows up at the Watson residence, full of convolvulus, hawthorn, and white poppies, Enola must act. She dons her most discerning disguise yet to find the sender-and quickly, for Enola knows the blossoms symbolize death!

This was a bit creepy. But I most say it's always great to see psychology and science in the early 20th century and back. The way people operate is fascinating. Yes I know this tangent I'm is confusing and out of the blue, but when you read the Enola Holmes books you'd get what I'm saying. This book in particullar is interesting. The language of flowers (which is a constant in this series) big element to what made this book delightful especially towards the end.